When people share my work it makes me feel incredibly special, even more so when they take the time to credit me for the photography that I put my heart and soul into.
But a lot of people aren't sure what the standard procedures are when it comes to giving artists credit on social media. So, I've created this post to go over the common practices I like to encourage when sharing my work, while also providing some examples to follow.
First thing first. Photographers love when you choose to share their work with your friends and family on social networks. It not only brings us business, but it shows that you appreciate what we create.
When I photograph a client, they not only purchase my service, but also the digital negatives that come with the packages. Think of digital negatives like a roll of film that exists on your hard drive. Because each image is high resolution, you can print them as big or small as you want them.
By purchasing the digital negatives, this allows clients to share their photographs online.
Digital negatives give my clients personal usage rights, which means you get to use the photos for certain purposes. For instance, you can make prints of the images for yourself or for gifts, but you may not give the digital negatives to your friends and family.
I do ask two things of everyone I work with.
1. All images should remain as they are delivered (i.e., no alterations, filters, etc.)
2. Credit must be provided when used online.
For some of the more technical and boring legal details on use rights, I put this page together for reference.
But essentially, what you need to know is this: the images I create represent myself and my business, and giving credit generates the clients I need to keep doing what I do.
So what does that mean for those of you who want to share your photos on social media?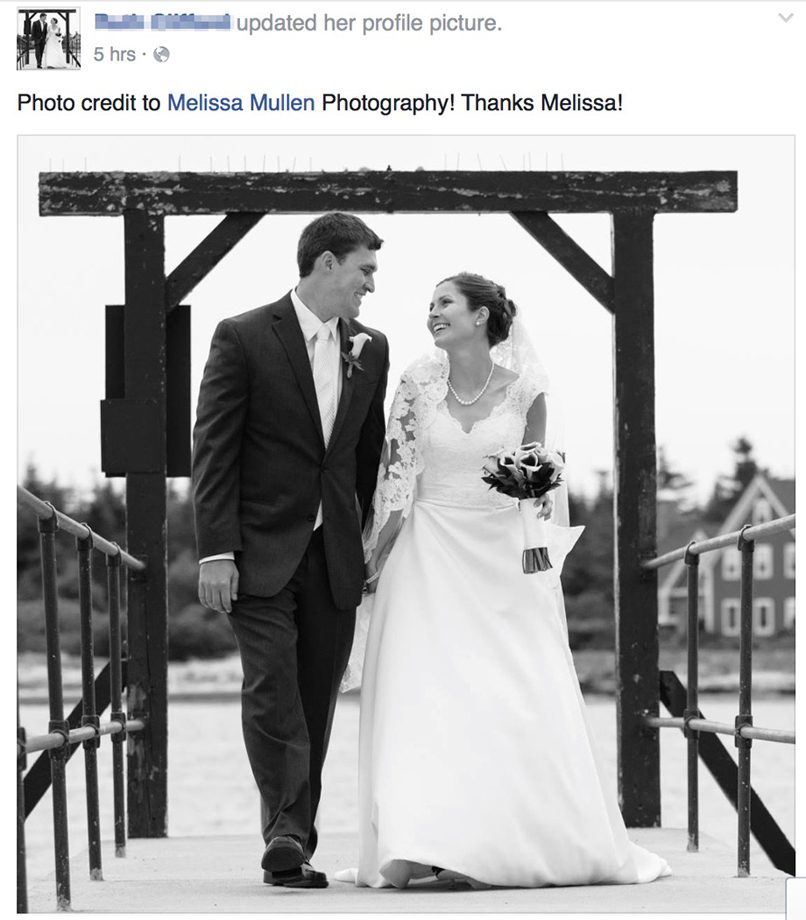 On Facebook, each individual photo that's uploaded should include credit, and if you're tech savvy, a tag to either my personal or professional page. You can do so by using the @ symbol and searching for "Melissa Mullen" or "Melissa Mullen Photography." If you upload the photos in an album, providing the credit in the album caption is fine!
This is the best example of someone sharing my work to their Facebook, in which they both credit and link to my Facebook page.
On Twitter, you can mention me with my Twitter handle @MMPStudio, and on Instagram my username is melissamullen207.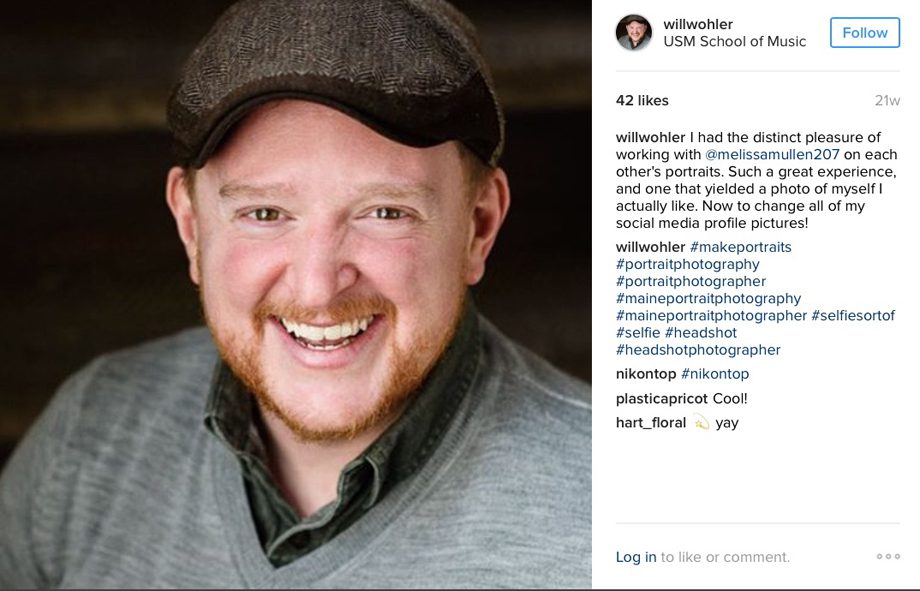 I love what I do because I get to make my living handcrafting each and every photograph into a beautiful online gallery that can be downloaded and shared in an instant.
I work very hard to make my clients happy, and knowing that they enjoy the portraits I create is the best feeling in the world.
Please, while I ask you to tag and note the photos you share, understand that above anything else, I appreciate your willingness to share my art with your world.
If you have any questions about photo usage, feel free to get in touch at any time.  
Xoxo…